On September 4, the world congress of the 30th international project management association was held in astana, capital of kazakhstan. Conference, China can build anhui turbine two company, jiangsu in turbine three company joint construction according to the second power plant two mega kilowatt unit project was awarded the international project management excellence award.
The international project management association was established in 1965 and is based in lausanne, Switzerland. The association in the world to provide the international project management standards and certification assessment of products and services, such as the international project management excellence award is the world's most influential and recognition in the field of project management. The meeting attracted more than 500 delegates from over 30 countries. The meizhou bay project stands out in competition with world-renowned large-scale projects, and won the gold award for international excellence in project management. This is the only gold award awarded by the mega project and the first time that China electric power project has won the award. It marks the international advanced level in the management of electric power projects in China.
It is reported, according to the second power plant is located in the village, according to the economic development zone of putian city tallinn construction two millions of coal-fired units mw ultra-supercritical efficient environmental protection, synchronous construction of form a complete set of flue gas desulfurization denitration device, such as environmental protection facilities. When completed, the project will become an important power supply centre in the west bank, with annual capacity of 10 billion kilowatt-hours. China can build anhui turbine company, jiangsu respectively in turbine three company contract to build the project unit 3, and 4 main body project, project construction, China can build anhui turbine companies adhering to the "integrity first quality" of the enterprise purpose, adhere to the "advance planning template guide process control into" project management principles, ideas, innovation, implementation of "regional management", "number one line management" and so on effective management mode, promote the project safety, quality, progress and benefits of harmonious and unified. Successively won the total package units awarded excellent contractor model project, model project HSE, quality, best schedule execution project and the best construction projects such as awards, 23 is known as the banner of meizhou bay project, strong and highlights the Chinese built "almighty good to build good" brand image. The project has also been awarded the "China project management achievement award", "the national power industry field management star assessment five-star site" and other honors.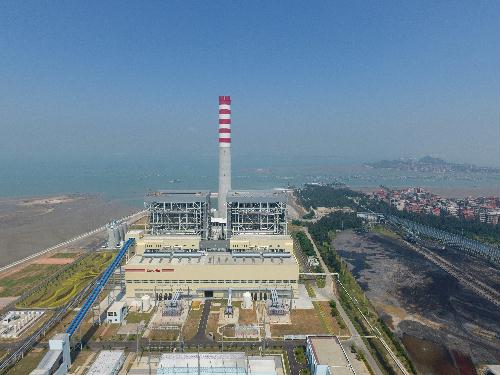 中国能建协同建设的湄洲湾第二发电厂全景
Tags:
MaiDeSheng
Browse: