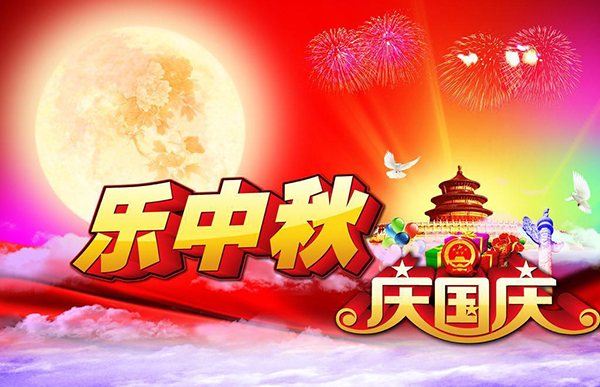 Staff of the company and users of the company:
According to the regulations of the 2017 national holiday, and combining the actual situation of the company, the following arrangements are made for the Mid-Autumn festival holiday:
1. Vacation time: October 1 solstice, October 8, 8 days. 9 October (Monday) normal work;
During the holiday, please be sure to keep your cell phone unblocked. Please pay attention to the safety of travel during the holidays.
During the holiday season, the duty personnel are conscientiously performing their duties and keeping records on duty. In case of important events, they should report and dispose of them in a timely manner according to the relevant regulations, and ensure orderly operation of the on-duty work.
I wish you a happy Mid-Autumn festival!
The 2017-9-30
Tags:
国庆节
Browse: